Who we are?
As much as this may sound like a cliché, we have been flying with balloons for over than 30 years with love. To us it is not a routine job we just do for the money, we enjoy the flights to the fullest. We wish to provide our clients with the same intense flight experience that will make them fall in love with the endless panorama that is only visible from a balloon basket, just like we did all those years ago. For this reason, we will direct our attention towards you as much as possible, both in the air, before you board the "deck" and after we land, after which we will pronounce you aeronauts.
Our home location is the Karlštejn area; we know it like the back of our hands. It is always ideal when the pilot takes his passengers above a landscape he knows thoroughly and where he has the necessary facilities. If you are interested in more than what is written in tourist guidebooks, we would like to tell you stories about the beauties of the Karlštejn area you have not heard before. We also know other lands of the Czech Republic very well. For example, we can visit you in the fabulous Bohemian Paradise of Plzeň – the beer kingdom – or in the wild nature of Šumava...
In our case ballooning stayed in the family, as the apple has not fallen far from the tree. Aside from our pilot Honza Smrčka, who has flown for over 3300 hours, his daughter is also enthusiastically dedicated to flying.
Our guarantee of quality also includes our own technical facilities, which we place great emphasis on. We fly with balloons made by the world's 3 largest manufacturers, and we are dealers of the world's number one brand, Cameron Ballons. Don Cameron's balloons can be described as pioneers. Over time they have achieved milestones of which other manufacturers can only dream, and their balloons have flown across the world with record-breaking results in altitude flights.
Meet Honza Smrčka
Honza Smrčka has devoted his body and soul to ballooning. His aerial ambitions go far beyond sightseeing flights. Thanks to direct contact with clients he always enjoys sightseeing flights, but in his free time he often goes more "wild"
Over the dozens of years spent with ballooning, Honza has attended many world and European hot air and gas balloon and airship championships. When flying across the English Channel, he finished 152nd, and he was the first to fly over the Říp Mountain, Sněžka and the Tatra Mountains. His take-off from a ship floating on Vltava River, as well as the women's record, for which he is rightly proud of his daughter, are also worth mentioning.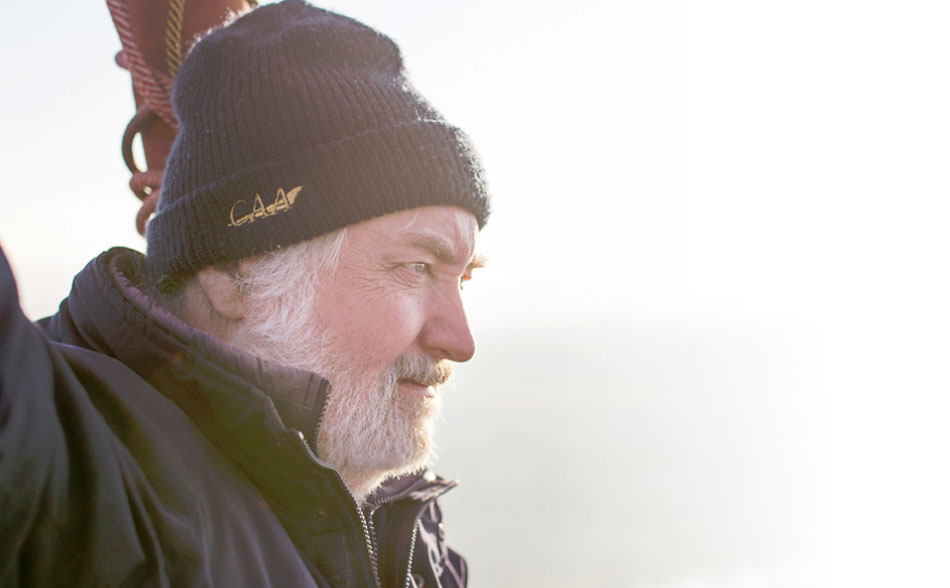 Honza has flown almost over all European countries. He has also seen the exotic charms of Africa, Asia and the USA from a bird's-eye view.
Honza is a truly versatile pilot with a variety of different qualifications. He is a pilot of hot air and gas balloons, instructor, test and training pilot for beginners, examiner, of which there are only a few in the Czech Republic, as well as an airship pilot.
If you find yourself on board with Honza Smrčka you are in good hands, and if you're at least a little bit interested in flying in a balloon, you can make your flight more interesting by asking curious questions. Honza will gladly answer them all.